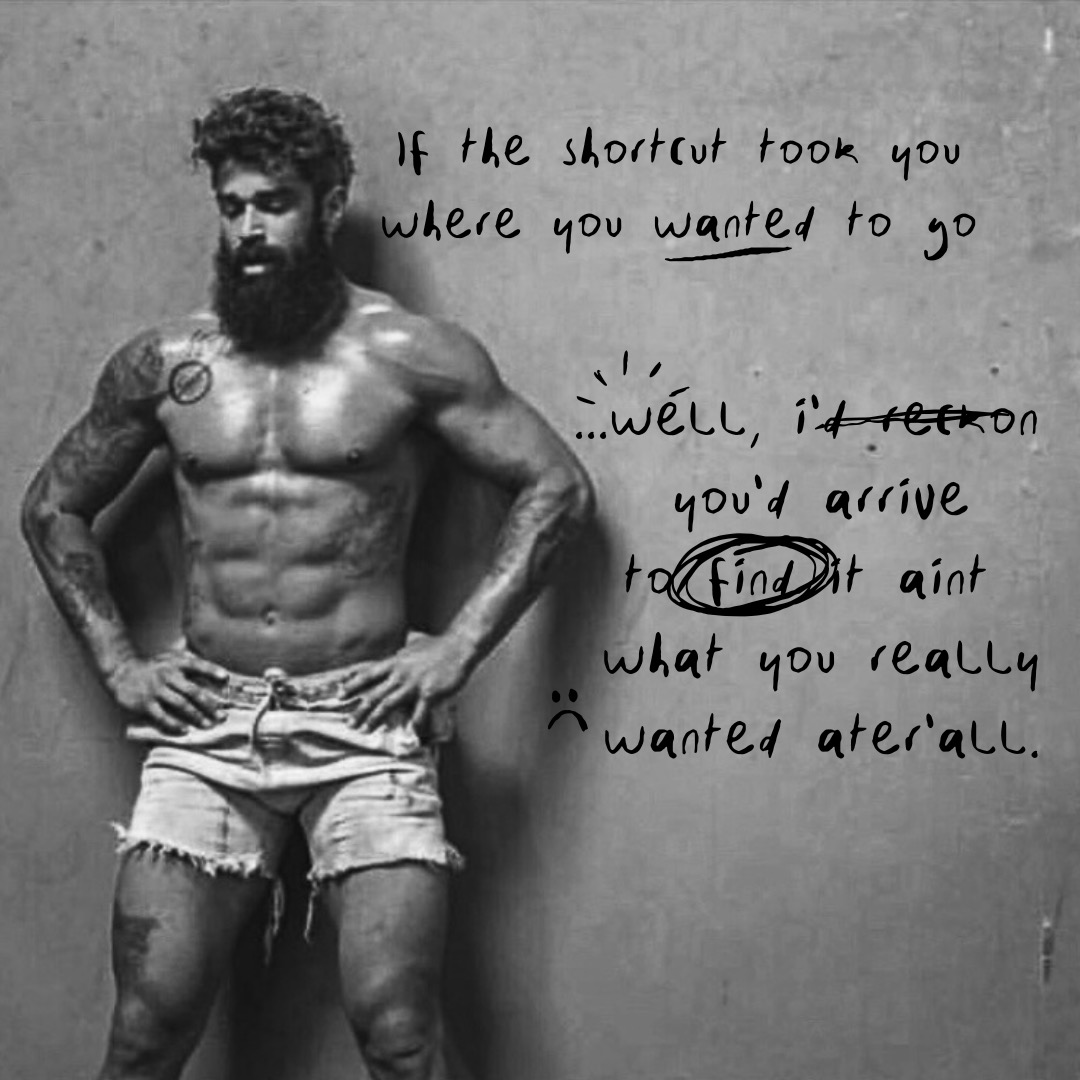 I was never patient until I had to be. I always got away with pushing barriers out of my way. Or I climbed over them. I bent what resisted me with sheer force of will. Sometimes I turned it to advantage. It was easy. I was alone, with no one to count on and no one counting on me. When all I knew was intensity I "made" it work for me. And then one day - or one year - it didn't work anymore. I had to take a different path.
---
Training hard produces results when you have never done it before. & of course, it strokes the ego to gut through something you never believed possible. It's a great feeling that fades just as quickly as you can make it happen. What then? The prescription is, "Again, faster." …Or whatever.
Just keep repeating yourself harder, faster, heavier, longer & over time, I'll tell you-
Intensity repeated mindlessly loses its shine.
Because (like a drug) intensity- what you once did doesn't get you high anymore...